Life's a Beach Massage


Serving Destin, Seaside, Seagrove Beach,
Rosemary Beach Panama City and surrounding Beaches.
What better way to relax than to have a soothing massage on the beach, at our salon,
or in your home or condo, by our licensed, highly qualified and experienced staff.
To complete your vacation escape, experience the affordable luxury of massage!
Relaxation
Stress Relief
Neuromuscular
Hot Stone Massage
Aromatherapy Oils
Exfolient & Tanner
After sun therapy
Spa Parties at your beach home
Includes massage, facials, pedicures, manicures
We bring everything to you!
Gift Certificates ~ Insurance Billed
By Appointment.
Life's a Beach Massage
4721 E. Co. Hwy. 30A
Seagrove Beach, FL 32459
850-585-8146
MM11355

Conveniently located on Hwy. 30A, between Seagrove and
Rosemary Beach (two miles east of Seaside, Florida - across from The Gourd Garden).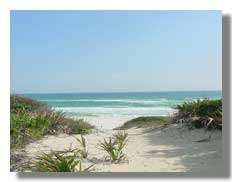 AREA MAP
Spa Party | Prices/Policies | Useful Links

Email Us